Radiator Fittings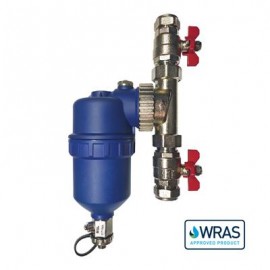 Out Of Stock
Free 500ml bottle of Flush and InhibitorThis Magnetic Boiler Cleanser guarantees to protect your central heating system. It actively filters any magnetic and non-ferrous debris. Product Features:WRAS approved magnetic filter removes ferrous & non-ferrous contaminationComes with 3 years manufactures guaranteePromotes a more efficient heatin..
TRV Valve and Lockshield Kit. Fits both 15mm and 10mm pipework Supplied with 15mm x 10mm reducing set.Material: Chromed Brass with PVC headSize: 15mmAngle: 90 degreeColour: Chrome / White Warranty: 1 year..
Chrome-plated brass finish. Positive shut-off.Bi-Directional Valve BodyBrass1 Year Guarantee..
Showing 1 to 3 of 3 (1 Pages)